December 8, 2017 1:31 am Published by admin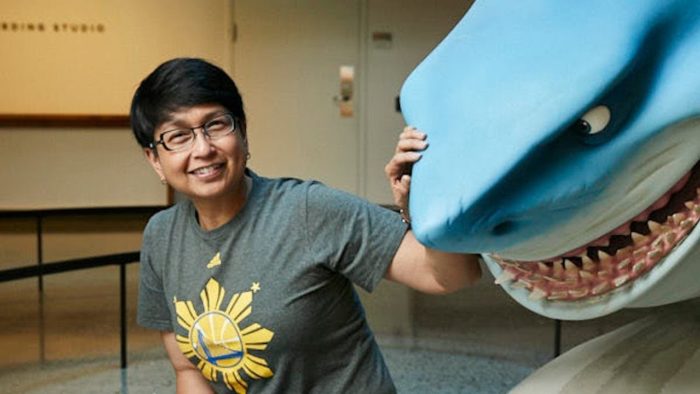 Committed to the promotion of Filipino talent and the advancement of local performing arts, the Original Pilipino Performing Arts (OPPA) Foundation recently gave a hero's welcome to one of the most accomplished Filipino graphic artists today, Ms. Gini Cruz Santos, during the special screening of the animated film Coco on November 6, at the Newport Cinemas, Resorts World Manila.
Ms. Gini Cruz Santos, who grew up in Pasay City and graduated at the University of Santo Tomas, College of Fine Arts, in Manila, is a supervising animator at Disney's Pixar Animated Studios. She earned her Master's Degree in Fine Arts-Computer Arts at the School of Visual Arts in New York City. Her credits include the box-office hits A Bug's Life (1998), Toy Story 2 (1999), Monsters, Inc. (2001), Finding Nemo (2003), The Incredibles (2004), Ratatouille (2007), Up (2009), Toy Story 3 (2010), and Brave (2012), among others.
The OPPA Foundation collaborated with Walt Disney Philippines for the renowned artist's Hometown Hero series of events which included the special screening of Coco, press conference, and a Brand Animation Workshop attended by students, practitioners, and the foundation's scholars.
"The OPPA Foundation is always looking for opportunities for our scholars to expand their horizons and interests in the arts," according to OPPA president and First Lady of Philippine Musical Theater, Ms. Menchu Lauchengco-Yulo. "Gigi's Brand Animation Workshop teaches them the important pointers on how visual arts can vastly improve productions, while enhancing their own sense of performance as well," she added.
During the special screening, Yulo together with Pasay City Administrator Atty. Dennis Acorda awarded Santos plaques of recognition for not only bringing pride to the country, but also for her invaluable contribution in showcasing the creativity of the Filipino to a global audience. "We are proud that she shares the OPPA Foundation's vision to support, nurture, and elevate the Filipino," said Yulo.
In January, the OPPA Foundation also hosted a voice and acting master class for its scholars with Broadway star Andrew Keenan-Bolger (Tuck Everlasting, Newsies, Mary Poppins, Seussical, Beauty and the Beast, A Christmas Carol, etc.). "It's always a great thing that these scholars are given the chance to learn from and be inspired by highly accomplished international performers like Andrew and Gigi," Yulo said.
Categorised in: News
This post was written by admin